With skills ranging from site design and maintenance, to SEO and affiliate marketing, you can be sure to have your bases covered on the world wide web when you choose Tsuruku Net.
The most popular service offered is the blog installation and maintenance package. This appeals to people who would like an online presence using their very own URL, but don't feel like messing around with hosting, script installations, updates, theme customization, and more. If you want a professional looking blog for your business, or even just for fun, Tsuruku Net will provide you with affordable solutions based on your needs.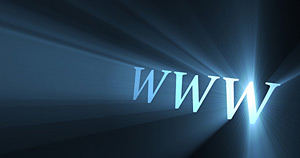 If you'd like to help your site(s) rise in the SERPs (search engine results pages), then Tsuruku Net's SEO service may be of interest to you. Search engine optimization is complicated, and always changing due to new algorithms being used to rank sites. But as an affiliate marketer primarily relying on SEO for traffic, I stay up to date on the latest trends in how search engines are ranking sites. There are a variety of things which can be done to maximize your ranking for certain keywords. Contact me for more info.
Last, if you're interested in setting up an online store, Tsuruku Net can set you up with one of the most powerful (and free) ecommerce scripts out there, Zen Cart. This is a powerful script, which provides you with all the options needed to make your store a success. Services in include installation, theme customization, maintenance & updates, plus instruction and support on use of the admin panel.
Please take some time to browse the site and drop a line here if you have any questions.